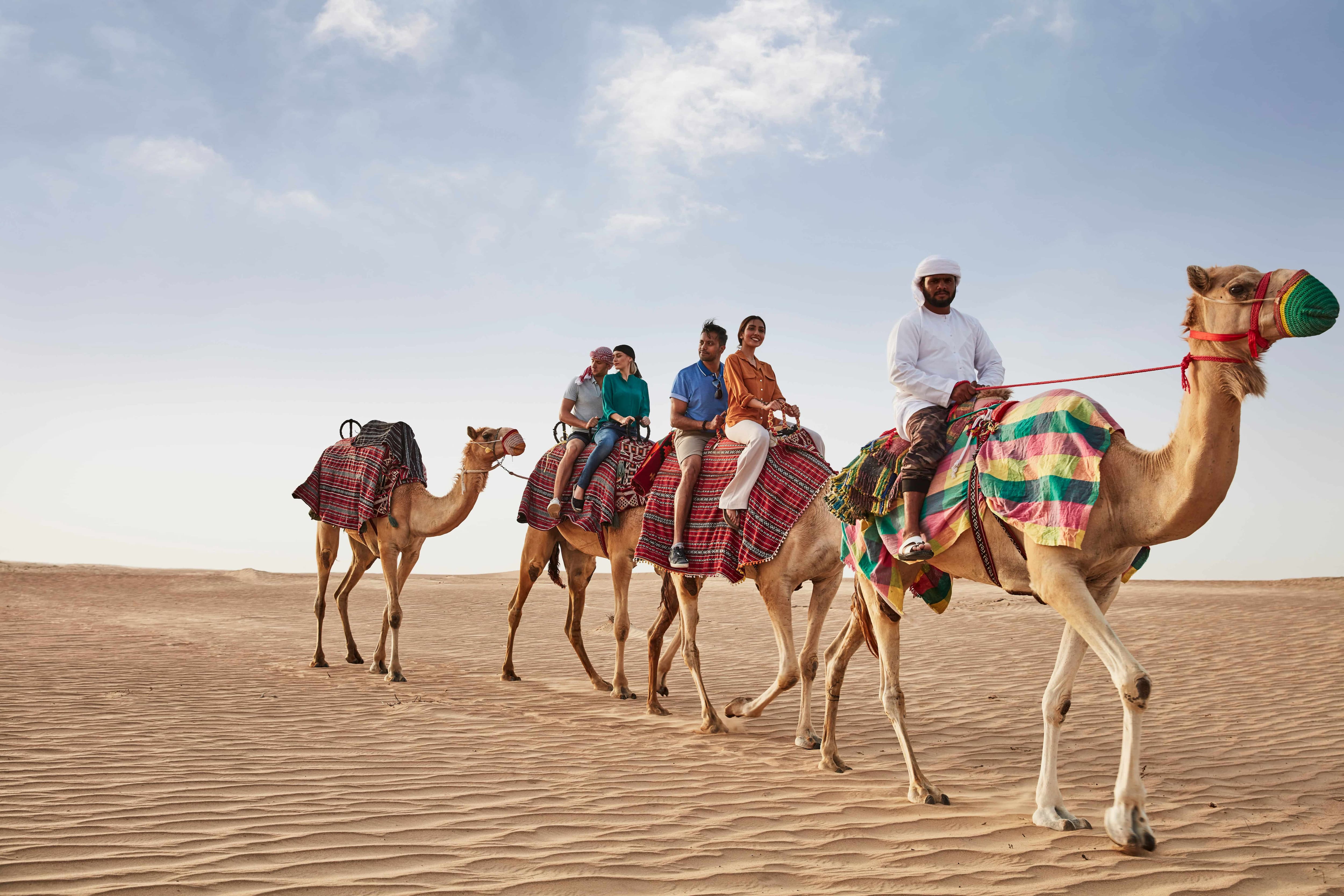 Dubai, the land of skyscrapers, luxurious hotels, and thrilling activities, also boasts a magnificent desert that stretches as far as you can see. On this safari trip, experience the activities like sandboarding, camel riding, and more. Also, watching traditional dance performances and experiencing Arabic cuisine are included.
What are the expectations that you must have from a safari trip?
You can expect to go on an exciting journey into the center of the Arabian Desert, where you'll see stunning landscapes and a range of thrilling activities. From exhilarating dune bashing and camel riding to cultural performances and delicious food, a desert safari has something for everyone. Be prepared to spend several hours in the desert, and bring comfortable clothes, sunscreen, and sunglasses.
Selecting the best season for safari is essential
In our opinion, the cooler months are best for every type of person. All the cooler months provide you with a comfortable temperature, and you don't have to face the heat of the Arabian Desert. In this way, you can easily enjoy all the outdoor activities like sandboarding, quad biking, and more.
It is also a great time to explore the desert's flora and fauna, which come alive after the rains. However, if you prefer to avoid crowds, it is best to go during the weekdays and not on weekends or public holidays.
Preparation method for the Arabian safari
When packing things for the desert safari, you must remember to pack comfortable clothes and shoes according to the weather condition. However, most of the time, the temperature of the Arabian Desert is high, and for this pack the sunglasses, sunscreen, and a hat.
It is also important to bring along a camera, a bottle of water, and any medications you may need. Be sure to inform your tour operator of any dietary restrictions or special needs before embarking on the safari.
What types of packages are available for safari?
Dubai has many desert safaris that can fit different budgets and interests. A basic safari usually includes riding on a 4×4 vehicle over the sand dunes, camel riding, and visiting a Bedouin-style campsite.
However, a more expensive safari may offer private 4×4 rides and hot air balloon rides. Other packages like quad biking, sandboarding, and falconry displays will also be found. It's important to research and compare the different types of safaris to find one that fits your interests and budget.
Combining a desert safari with other Dubai attractions
You can also try the other activities along the desert safari Dubai. For example, you could visit the Dubai Miracle Garden, the Dubai Mall, or the Burj Khalifa before or after your safari. Alternatively, you could explore the city's historical sites, such as the Dubai Museum or the Al Fahidi Historical District. Some tours even offer a visit to the Atlantis Waterpark or a Dubai Marina Dinner Cruise.
Traditional dance and cultural experiences at the desert safari
A desert safari is about adventure activities and an opportunity to experience Bedouin culture and traditional dance performances. You can watch live performances of belly dancing, Tanoura dancing, and fire shows while enjoying a delicious BBQ dinner. You can also learn about local customs and traditions from your tour guide or by interacting with the locals at the Bedouin-style camp.
Exploring the wildlife and flora of the Arabian Desert
The Arabian Desert is home to many wildlife and flora that have adapted to the harsh desert conditions. You can spot animals such as gazelles, oryxes, sand cats, and various reptiles and insects.
The desert is also home to several species of plants and trees uniquely adapted to survive in the arid environment. You can learn more about the desert's flora and fauna by visiting nature reserves and conservation areas or taking a guided tour with a knowledgeable guide.
Book Desert Safari: https://www.desertsafaris-uae.com/
Follow these tips for the best experience
You should follow some simple tips for a comfortable and safe desert safari experience. Always wear your seatbelt when riding over the sand dunes in a 4×4 vehicle, and if you get motion sickness, avoid sitting in the front seat.
The essential step to take is to drink water and also avoid alcohol. But always remember to respect the local customs when visiting Bedouin-style camps. Also, listen to your tour guide carefully and follow their instructions to have a safe and enjoyable experience.